After a tight race, the Alberta election results are in and United Conservative Party Leader Danielle Smith will be the next premier of Alberta.
The party, deeply divided prior to the election after it nearly splintered under the leadership of Jason Kenney, managed to hold on to enough seats in battleground Calgary to fend off a resurgent NDP. 
An emboldened Smith called for Albertans to come together after a bitter election battle and then pivoted immediately to coming fights against what she sees as direct attacks from the federal government on Alberta's oil and gas industry.
"And finally my fellow Albertans, we need to come together no matter how we voted to stand shoulder to shoulder against soon to be announced Ottawa policies that would significantly harm our provincial economy," Smith said in her victory speech Monday night.
The premier-designate raised the specter of new limits on natural gas electricity generation and railed against the proposed emissions cap on the oil and gas sector. 
"Let me be clear, this is not a road we can afford to go down, and if [Prime Minister Justin Trudeau] persists, he will be hurting Canadians from coast to coast and he will strain the patience and goodwill of Albertans in an unprecedented fashion," she said. 
"And as premier I cannot under any circumstances allow these contemplated federal policies to be inflicted upon Albertans, I simply can't and I won't."
The campaign, though neck and neck, was relatively short on bold promises, particularly when it comes to energy and the environment, but Smith's victory speech provides insight into what will be a combative four years which are critical to moving forward on Canada's climate goals. 
Smith won the leadership of the UCP in 2022 with a signature promise to introduce a Sovereignty Act she claimed would allow the province to ignore federal legislation — a proposal specifically targeted at environmental policies like the federal carbon price.
From picking battles to boosting carbon storage and promoting parks as playgrounds, here's a breakdown of what to expect during Smith's first full term.
Alberta election results mean UCP will push back the target date for a net-zero economy
The UCP doesn't seem too concerned about hitting a hard target when it comes to a net-zero economy, and according to its climate plan, the primary reason for moving in that direction is so the oil and gas industry can continue. 
"This is an Alberta-made plan built with our expertise, our unique emissions profile and our economic circumstances at its heart," Smith wrote in the introduction to the plan. "Instead of moving away from hydrocarbons, we will use these resources in innovative ways to ensure Alberta continues to provide the world with sustainably produced energy and products." 
The climate plan, released prior to the 2023 Alberta election, was largely without details of how to achieve any of the goals it broadly outlined.
It also set 2050 as a target for net-zero, but only as an "aspiration." However, Smith has said the 2050 national target is achievable if Ottawa works more collaboratively with the province. 
While the UCP acknowledges the need to invest in cleaner technology and the economic benefits that come with that investment, it has been cautious about moving too quickly and doing damage to the oil and gas industry. 
While the party and Smith have pushed back against targets for drastic emissions reductions, they have been particularly antagonistic to pushing for a net-zero electricity grid by 2035. 
During the campaign, the UCP released an attack ad with flawed numbers arguing a grid transition would be too expensive and hurt the economy. 
Without Alberta on board, the country is unlikely to hit its targets by 2035.
Danielle Smith will support more investment in hydrogen as an alternative fuel source
Smith is excited about hydrogen and Alberta's role as a leader in what could be an US$10-trillion industry by 2050, according to the International Energy Agency. 
"I don't think I've ever seen our business community as aligned on this issue. … We not only can do this, we can do it better than anyone else," Smith told an Edmonton Chamber of Commerce crowd last year. 
"And that's the message that the rest of the world needs to hear."
Smith is eager to continue the work outlined in Alberta's Hydrogen Roadmap, released in 2021 under former UCP premier Jason Kenney.
That roadmap calls for big investments in producing and transporting hydrogen, but also in trying to create a market for the gas — including the creation of refuelling stations for heavy transportation in the province. 
Hydrogen was included in the UCP's election commitments, but there are challenges when it comes to the emerging sector. Much of the UCP's excitement surrounds hydrogen generated from fossil fuels — which would require massive spending on carbon capture utilization and storage to make it cleaner.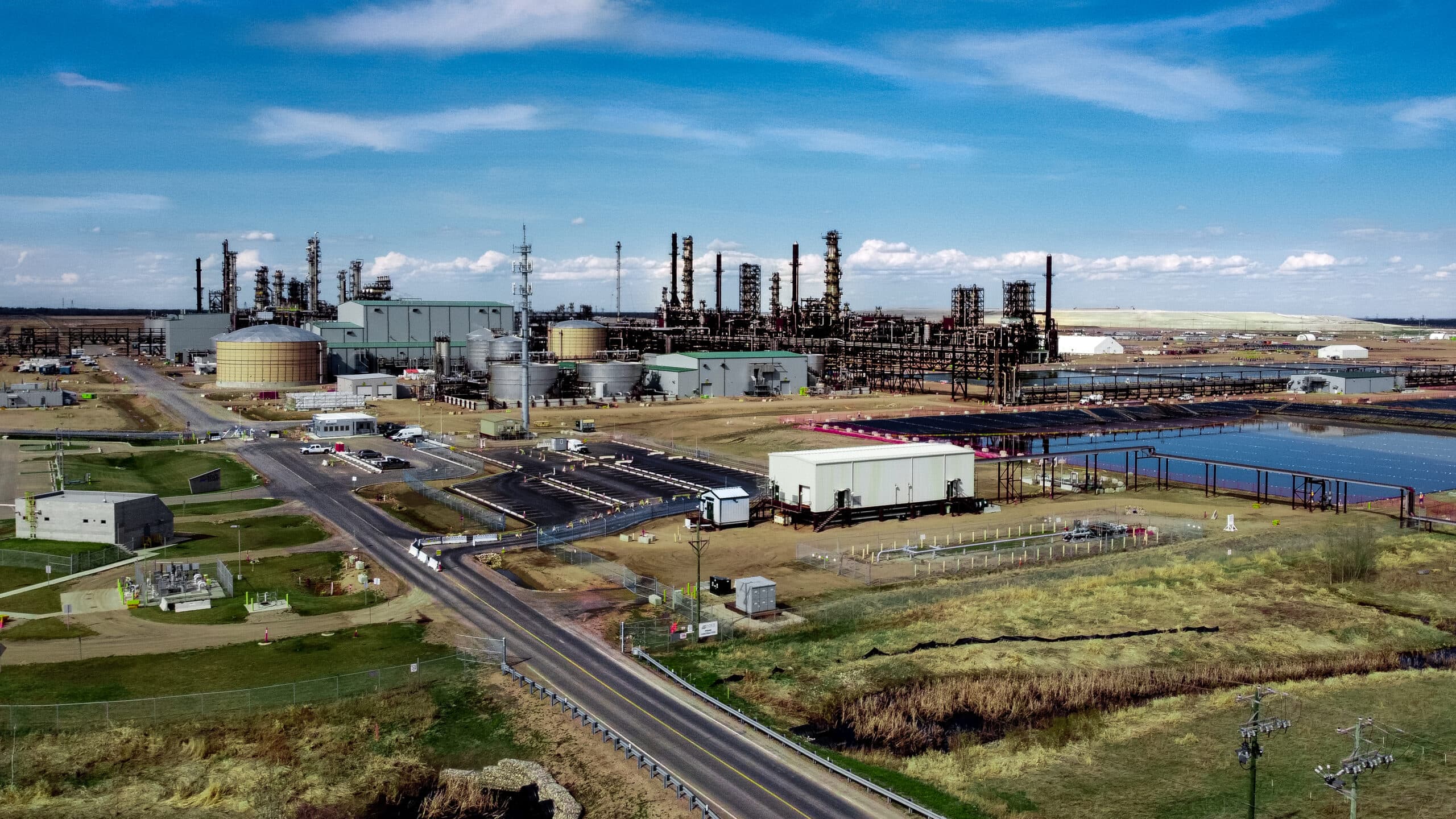 The push for hydrogen means the party can continue to support and champion the traditional oil and gas sector, while pushing for emissions reductions. It also has an ally in the federal government, which is pushing its own strategy for growing hydrogen production in the country. 
Alberta election results mean more investment in carbon capture
Like with hydrogen, the UCP is eager to support carbon capture utilization and storage as a means to bolster the existing oil and gas industry while reducing carbon pollution — at least in theory. 
Large-scale and effective carbon capture is difficult and expensive and while some of the technology is proven and effective, some is not. The UCP views it as a way to increase production in the energy sector.
The party's climate plan released prior to the Alberta election didn't include much in the way of details, but it did lean heavily on carbon capture to solve the province's woes. 
Ottawa has offered billions of dollars in tax credits for projects, but so far the province has balked at providing its own incentives. 
Smith has mused on changing that.
In its previous term, the UCP introduced a process for evaluating and approving carbon storage hubs and invested, or set aside, $1.8 billion for carbon capture utilization and storage projects.
Smith will likely fan conspiracy theories about federal environmental inspections
During Smith's leadership campaign last year, she posted a meme to Twitter playing off conspiracy theories about federal "climate police." 
But that wasn't just rhetoric aimed at shoring up her right flank. In March, her government said it intended to introduce legislation that would bar federal employees from "trespassing" on private land.
The move mirrored legislation in Saskatchewan, after federal inspectors took water samples from private property, which they are legally allowed to do. 
The proposed legislation in Alberta wasn't unveiled prior to the election, but watch for it resurfacing now that the UCP has a new mandate. 
The UCP will continue fights about carbon pricing
It's not clear what the province could do about the federal carbon levy for consumers, having already taken the issue to the Supreme Court of Canada, which ruled in favour of the federal government. 
That didn't stop the UCP from vowing to "axe the carbon tax" as part of its Alberta election pledges. 
There's sure to be pushback and lots of noise when the federal price increases in $15 increments each year. The current rate is $65 per tonne, as is the provincial levy for industrial emitters.
Carbon pricing is sure to be a central front for Smith's sovereign Alberta rhetoric and will be used to bolster arguments the province is being unfairly targeted by Ottawa.
All provinces and territories have a carbon price.  
Smith will pick even more fights about a just transition
At the start of the year, a war of words erupted between Smith and the federal government over proposed "just transition" legislation meant to support workers for a new economy and invest in cleaner industries. 
Smith and the UCP broadly support all the elements likely to be introduced in any federal legislation but took deep offense to the term "just transition" and pushed back. 
The federal government, which had initially promised the legislation for this spring — right in time for a tense Alberta election — instead released an interim, and relatively vague, sustainable jobs plan.  
Although the elements are unlikely to be controversial, expect Smith and the UCP to use the plan and its development as part of the narrative the federal government is overreaching and has a secret desire to shut down Alberta's oilpatch. 
What the Alberta election results mean for oil and gas
The federal government wants to see carbon pollution from Canada's oilpatch decrease by 42 per cent below 2019 levels by 2030 — an ambitious target that has raised the ire of both the UCP and the opposition NDP. 
The proposed framework will take into account existing and upcoming climate regulations, according to the federal government, but specifics aren't expected until the end of this year. 
Smith argues the cap on emissions is a de-facto cap on production because there's no way the industry can reduce its per-barrel emissions quickly enough. 
Before she went silent on her Sovereignty Act, Smith was arguing she could use it to fight the cap. 
Former environment minister Sonya Savage, who chose not to seek re-election, said last year the province would challenge an emissions cap in court.
With Alberta election results, expect UCP to rally against fertilizer rules meant to reduce agricultural carbon pollution
In her mandate letter to then-agriculture minister Nate Horner last year, Smith outlined her expectations around pushing back against "federal programs that hinder the advancement of production or improvement of yields to better supply Albertans and the world with food."
She cited the federal government's plan to reduce emissions from nitrogen fertilizer use by 30 per cent from 2020 levels by 2030.
The federal move, a voluntary measure that would seek to reduce emissions, not fertilizer use, became fodder for conspiracies and misinformation last year, drowning out legitimate concerns about the impact on farmers and crop production. 
It's another federal plan that will likely stir controversy as it moves forward. 
The UCP will make Alberta parks more about playgrounds than protection
When she took office, Smith shook up provincial ministries and created more cabinet posts. Notably, she split environment and parks and created two new ministries: Tourism, Parks and Forestry, as well as the Ministry of Environment and Protected Areas. 
The move left many scratching their heads and questioning why parks are different from protected areas. 
The UCP then introduced a swath of new investments across parks in the province, but all geared towards more access, more trails and more campgrounds. The direction is clearly toward increasing tourism — and off-road vehicle use — with little funding for increased environmental protection. 
The UCP government also introduced a flurry of seemingly minor changes that could have a big impact on parks and the environment. 
Smith may very well continue to push to pay oil companies to clean up their old wells
Cleaning up the mess left behind by oil and gas exploration and extraction has been a big issue in Alberta for decades. Bankrupt companies walking away from liabilities, solvent companies letting wells sit inactive for years and a regulatory regime that can't keep up — all have led to a festering problem with no simple solution. 
There are billions of dollars in liabilities spread across the province.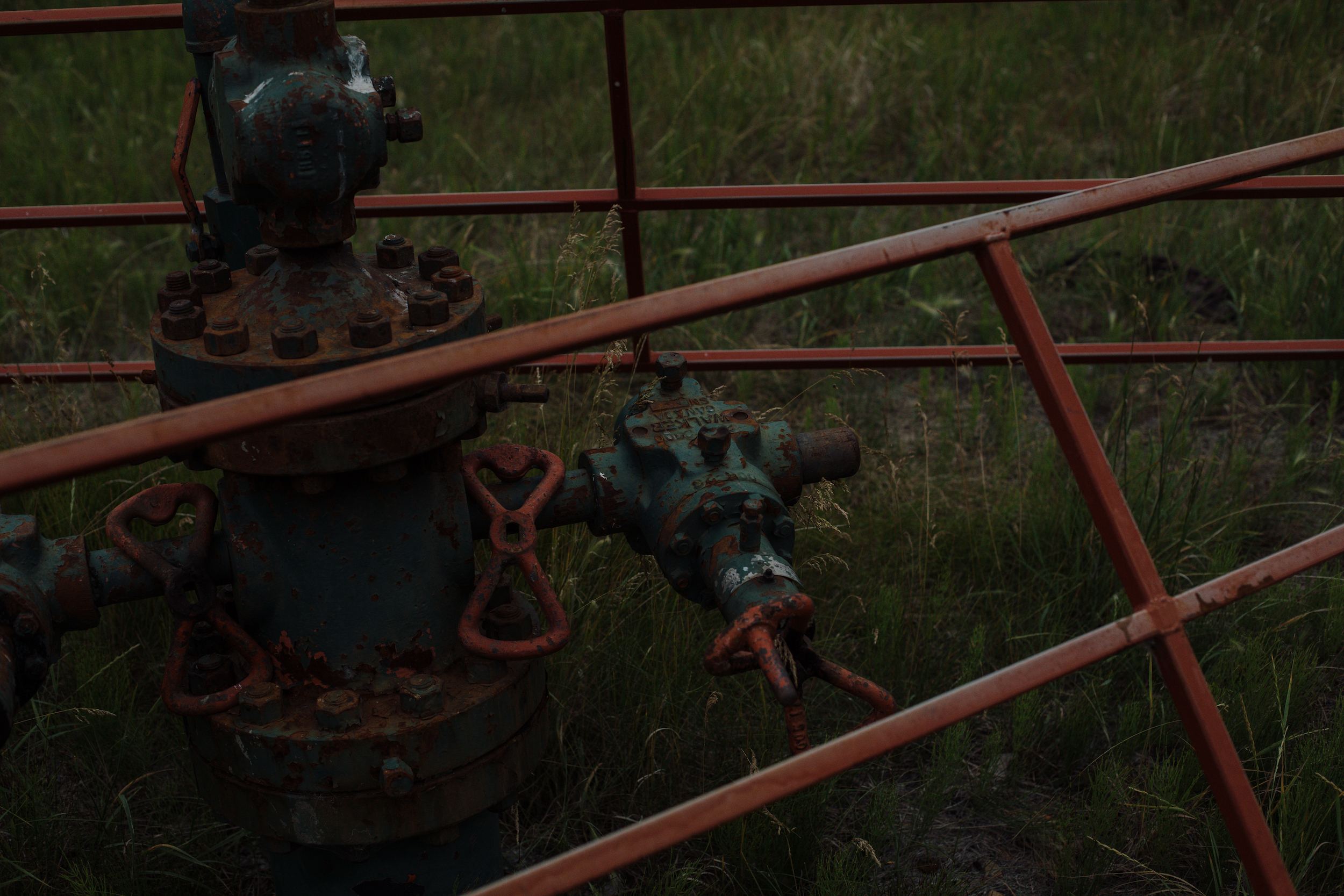 Prior to the Alberta election, Smith's pitch to tackle the issue of older and more contaminated wells was to introduce a royalty credit system for companies that do the work — essentially paying them to fulfill their legal obligation to clean up after themselves. 
The province consulted on a pilot of the project that would spend up to $100 million, but the fanfare that accompanied the initial launch of the idea slowly faded as critics piled on. 
The idea was originally promoted by Smith when she was working as a lobbyist for the Alberta Enterprise Group, a business advocacy organization. It remains to be seen if her government will continue with the plan, but it has said it is waiting on results from those engagement sessions. 
Beyond the pay-for-cleanup plan, the provincial regulator is implementing changes to its liability framework, with some elements still under development.